Party Hall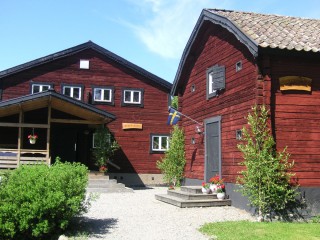 You are welcome to book a room or the party hall at Djurby Farm. Just off route 55 between Uppsala and Enköping lies the farm, which will give you a peaceful time in an harmonic environment.
If you are seeking a beautiful place for your wedding party or grandmother's 75th birthday, Djurby Farm's party hall is an excellent choice.
Bed & Breakfast
When you stay for Bed and Breakfast at Djurby you can savor a breakfast buffet including fresh fruit and berries of the season.
Conference
The party hall can also be used for small conferences. We accept groups of 5-20 persons and adapt the furniture to your needs.